Voor Nederlands: www.rechta.nl. Сайт на русском языке: www.rechta.ru
Since 2009 Heleen has her own law practise in the citycenter of Amsterdam, in the so called Historical canal belt. As attorney-at-law she has a general law practice with a focus on contract law and litigation and corporate law. The objective of Rechta Advocatuur® is a full service for the SME, providing services on different specializations. As of the implication of the sanctions in the year 2014 against Russia, Eastern-Ukraine and Crimea, Heleen specializes as well in the EU sanctions against these countries.
Heleen is on a part-time base writing her PhD thesis on the topic sanctions against Russia, Eastern-Ukraine and Crimea, including the way to the imposition of the sanctions (the Maidan protests).
In 2006, Heleen made the switch to the profession of Attorney at Law, where she first worked in general practice in a medium-sized office and then in a firm specializing in intellectual property. Since then Heleen attended on a regular basis courses and seminars, with a focus on the most relevant case law and legislative changes.
From 2000 to 2004 Heleen studied Tax Law with the so called civil effect at the University of Amsterdam. At the end of 2004 she obtained her LLM.
During her study Tax Law she worked part-time at the Dutch headquater of the well-known multinational Deloitte in Amsterdam. Her thesis she wrote at also the well-known Law firm Baker & McKenzie in Amsterdam on the Yukos case. After her studies she continued her career at Deloitte in the international tax practice. In 2005 she did an internship at Deloitte in Moscow.
In 1985 Heleen decided to study Russian language and literature at the University of Amsterdam. During the year 1988 she studied one year at the Pushkin Institute in Moscow. In 1991 she received her Master degree and has been sworn to the Amsterdam Court as Russian translator. During her study Russian, Heleen founded a student travel agency, which was the company that she has developed after her studies. The company is a professional tour operator specializing in travels to Russia and the former Soviet Union for Flemish and Dutch tourists. Anno 2022 the company still exists. https://www.bolsjoj.nl/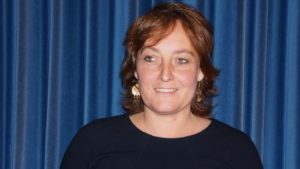 CV Heleen over de Linden, 2022
For more recent publications (until March 2022) see the front page of this website, under: Latest News, Dutch version of the website.
YUKOS EN ROSNEFT ZAAK NL, November 2016, commentaar artikel NRC Handelsblad.
turkey-in-transition PRESENTATION NOV. 2016, ROYAL INDUSTRIEELE GROOTE CLUB.
doing-business-in-russia-english PRESENTATION SEPT. 2016, ITIC GLOBAL, GORINCHEM
hoornse-kunstroof-en-sancties-nl PRESENTATION FEBR. 2016, ROTARY CLUB HOORN
oekraine-sancties-en-hoornse-kunstroof-nl PRESENTATION DEC. 2015, ROTARY CLUB PURMEREND
sanctions-against-russia-eastern-ukraine-and-crimea-nl PRESENTATION SEPT. 2014, RUSSIA TABLE ROYAL INDUSTRIEELE GROOTE CLUB
sanctions-legal-aspects-etc-nl PRESENTATION JULY 2014, SUMMER EVENT RUSSIA TABLE ROYAL INDUSTRIEELE GROOTE CLUB
rusland-en-de-rechtstaat-nl PRESENTATION MAY 2014, JOVD (VVD) AMERSFOORT
what-you-have-to-know-before-setting-up-business-relations-ru PRESENTATION SEPT. 2013 PRESIDENTS PROGRAMME, THE HAGUE
corporate-practice-ru-pdf PRESENTATION SEPT. 2013 PRESIDENTS PROGRAMME, THE HAGUE
presidents-programme PRESENTATION MAY 2013 PRESIDENTS PROGRAMME, THE HAGUE